The deLTa classics are to keep and protect the history and the beauty of classic vehicles. If you want to sell or have to give up your classic vehicle, we would like to buy it. We guarantee the safety and the proper care for your vehicle because we understand how important your vehicle is and how much time, effort and love you put towards it. We simply value your vehicle with the proper knowledge and skills and are dedicated to look after your car properly, that is how the deLTa classics run.
If you like to sell your classic vehicle, just simply fill in the following form. We will contact you as soon as possible.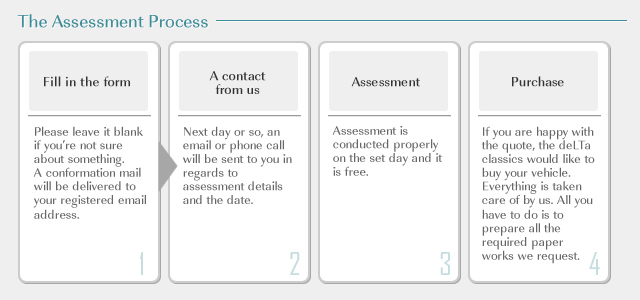 ---
Sorry, We are only accepting inquiries by phone right now.