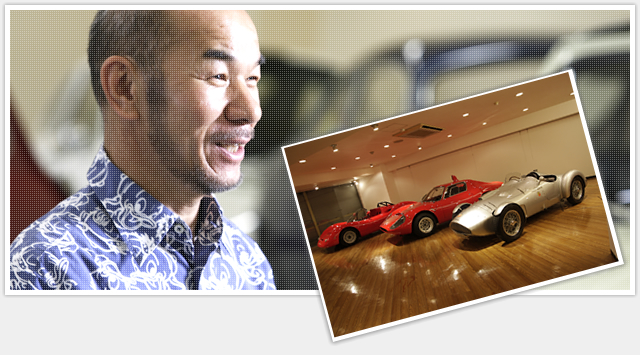 The deLTa classics are formed by the deLTa's owner, Maruyama and offer a variety of classic motor vehicles. The collection is derived from Maruyama's passion and enthusiasm. He searches for cars and bikes, he is interested, from all over the world and for the purpose of inspection of vehicles, no matter how far he has to travel weather overseas or domestic, he takes himself to see them, this is why only the finest classic motor vehicles are gathered in the deLTa classics. He doesn't just buy cars for display but also takes them out for a spin, which is why after purchase, all the motor vehicles are properly fixed and restored if necessary. The motor vehicles are like his daughters and he really looks after them with love.
All the cars and bikes in the collection are purchasable however Maruyama only considers selling them if a buyer is seen as a worthy owner who has a full understanding of the values of the cars and bikes. Price negotiation through phone calls is not acceptable for the motor vehicles with ASK..
After all, there are no other classic vehicle collections like the deLTa classics. If you are interested, please feel free to contact Maruyama or come to the shop. It takes your breath away.