The deLTa classics have been dealing with classic cars and parts for a long time. Because of our long career, we have a reliable network offers, from all over the world, are coming through everyday. The offers listed here are the ones we think are excellent. If you have a classic car that you are looking for, please feel free to contact us by filling up the form.
---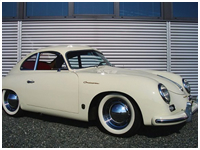 This is an early model of 356 and there are only a few in existance in the world. Its owner is a porsche collector as well as the host of the tv show `Who wants to be a millionear?'. It has been fully restored 5 years ago and is in the competition condition. there is no such a porsche like this one therefore, the cost is high.
| | |
| --- | --- |
| Year/Make | 1955/Porsche |
| Note | - |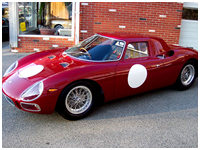 There are 32 Ferrari 250 LMs made and probably only 20 of them still exist. This is a rare ferrari that is made specifically to win the 24 hour Le Mans. It was, once, known as the most expensive ferrari which was valued as 25 million dollars. Now is the chance to own one of them with 1/10th of price.
| | |
| --- | --- |
| Year/Make | 1964/Ferrari |
| Note | - |