The deLTa classics have been dealing with classic cars and parts for a long time. Because of our long career, we have a reliable network offers, from all over the world, are coming through everyday. The offers listed here are the ones we think are excellent. If you have a classic car that you are looking for, please feel free to contact us by filling up the form.
---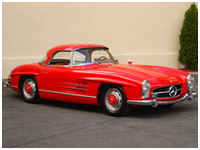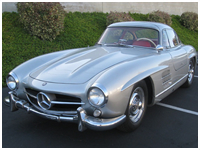 The value of Gullwing is declining at the moment and is believed to go down more.
Year/Make
1956/Mercedes
Note
・Engine: Fuel Direct Infection 6SOHC 2996cc Fuel inject at 215ps 28mkg
・Transmission: 4 speed manual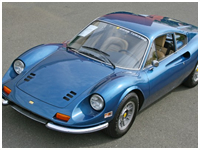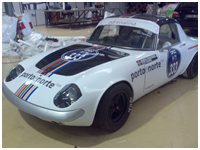 The engine has been fully tuned up to 196 horse power with 4 speed cross mission. Why don't you go to the classic car events and races with it?
Year/Make
1965/Lotus
Note
・Transmission: 4 speed cross ratio dog gearbox
・Engine: Lotus 1600cc
・Spare Engine: Full house all aluminium 1860cc + steel DKE Crunk
・Fardon Rod & Ross Casting Piston / Steel L1 camshaft + 1.62 inlet, 1.44 exhaust valve/ New AM alloy Block, dry sample/ 48 DCOE CAB/ 196BHP/Twin plate AP clutch/ Alloy bell housing/ 3:7:1 differential + LSD/ Tony Thompson Sliding spline drive shaft/ AP Brake/ Light Weight 26R Body Shell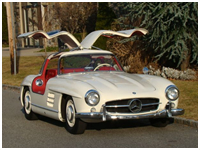 It's been a long time since an offer like this one. This miura p400 is in the perfect condition. It has done only 600km, which might be doutful. Its priceis considerbly high.
Year/Make
1968/Lamborghini
Note
・Kilometers: 600km
・Colour: blue
・Cenral locking system/PW/Leather seat/has been fully restored by Lamborghini/ New engine and new paint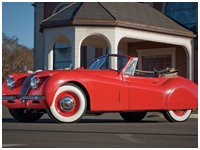 The completely restored, beautiful Jaguar XK120 Drophead Coupe. Chassis number and engine number matches with the original. It is just a beautiful car.
Year/Make
1954/ Jaguar
Note
・Car number: 678068
・Engine capacity: 3442cc
・Transmission: 4 speed manual
・Brake: 180bhp
・Twin over head camshaft/ Inline 6 cylinder engine + C type cylinder head/ Front single tention bar suspension/Semiellipse reaf spring (rear)/ 4 wheel drum brake/ wheel base 102/ 1767 Drophead coupes were made/ Erregant wall nut, wood dushboard & door trim/Canvas convertible top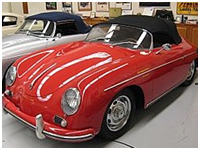 A rare Porsche 356 A Carrera Speedster. It has been fully restored at 1500miles and is in the competition condition.
Year/Make
1956/Porsche
Note
・Black leather
・panel and floor in good order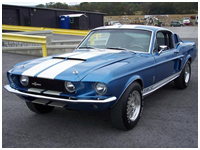 A popular Shelby GT350 with a 289 enginie and a autograph of Carroll Shelby. Its chassis number matches with the original. It is a 4 speed manual. There are only 1175 of GT350 were made.
Year/Make
1967/SHELBY
Note
・Colour (exterior): Blue/White
・Colour (Interior): Black,
・Engine: 289
・Transmission: 4 speed manual